My art is an ode to beauty, nature and sustainability
Just like the scent of the earth after a rain awakens our senses, I find inspiration in the patterns and rhythms of nature.
I create in order to understand the world around me and to live better in it. I plumb my life and the environment to create visual haikus that make sensual connections with ecology.
To that end, drawing and painting have taught me to observe and feel deeply, to take deep dives and wide perspectives. Forging grace, humor and whimsy, I aspire to communicate essential truths as lyrical visual narratives.
Commitment to a sustainable future
I am currently developing art projects about sustainability and climate change. By illustrating complex environmental issues in fresh and vital new ways, I hope to ignite conversations, stimulate self-reflection and encourage sustainable living within natural limits.
"Beauty awakens the soul to act."
– Dante Alighieri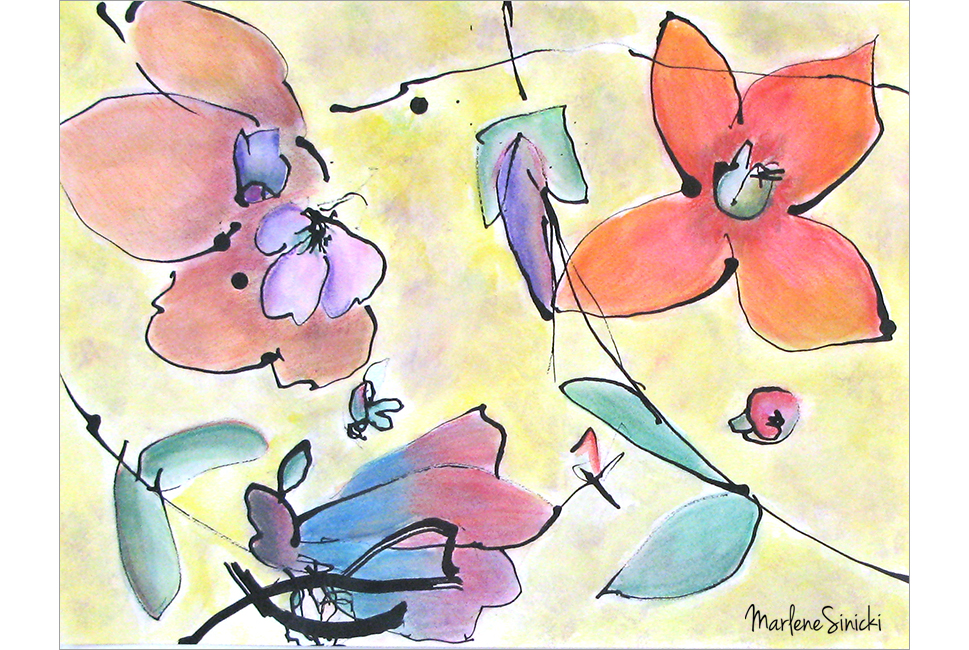 Background
I have a varied background as a visual storyteller. The work spans multiple disciplines, including illustration, graphic design, web design, photography, documentaries, and presentations. My specialty is art and design that sparks positive change.
For the last dozen years, I have worked as an art director and project manager of dozens of strategic design projects that provide voice and vision to the collective stories of companies, organizations, institutions and communities. A creative catalyst and skilled facilitator, I draw on aesthetic engagement to spark collaboration and transformation. I have designed websites, presentations and social marketing.
A documentary filmmaker, I have directed, written and edited a series of poetic short-form videos that are inspirational and biographical. Curious about what makes people unique, I specialize in stories that explore identity while illuminating broader social issues. I am a firm believer in the notion that reality is often much more interesting than the best fiction.
For more than a decade, I shot portrait, editorial and fashion photography in Europe and the United States. I have had exhibitions in San Francisco, Berlin and Munich.
For 7 years, I directed photography programs in Germany and San Francisco. As an art administrator, I authored instructional materials, taught workshops, programmed a "visiting artist" series and curated exhibitions.
Samples of my visual storytelling can be found at my design site lilomar.com.
However you landed here, I hope you enjoyed looking around. Feel free to reach out if you have any questions. I like hearing from people and connecting on Instagram and Twitter.